And it's that time of year folks, time to think about Christmas! We are now taking orders for our ever popular Christmas hams. There are 4 options available:
Ham Option 1 – Bone in Full Leg
Ham Option 2 – Bone In Half Leg
Ham Option 3 – Full Armadillo (boneless)
Ham Option 4 – Half Armadillo (boneless)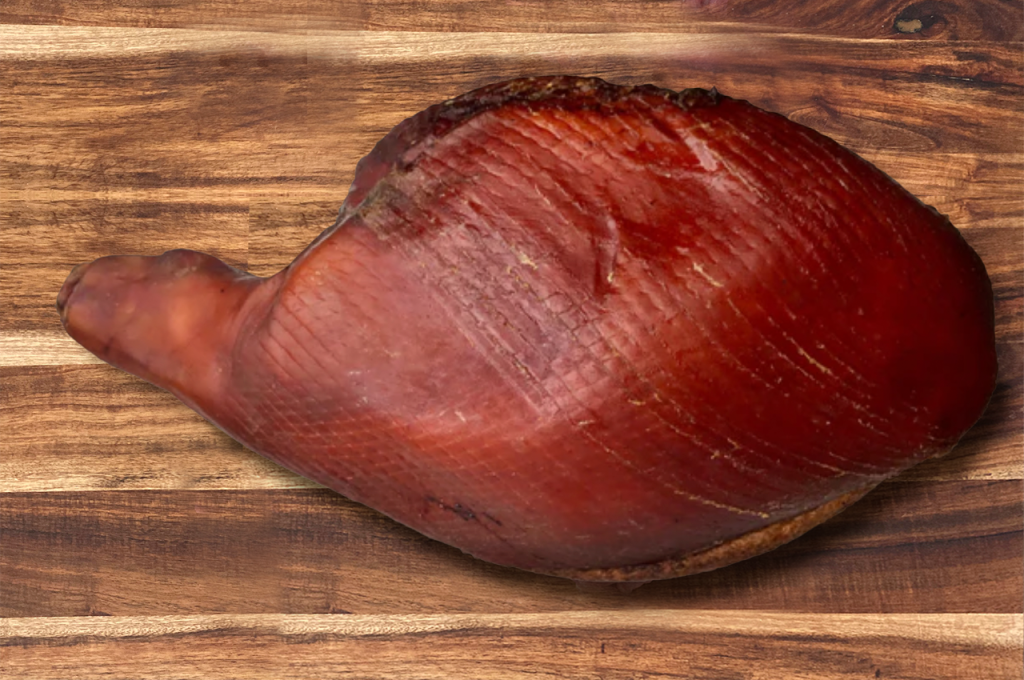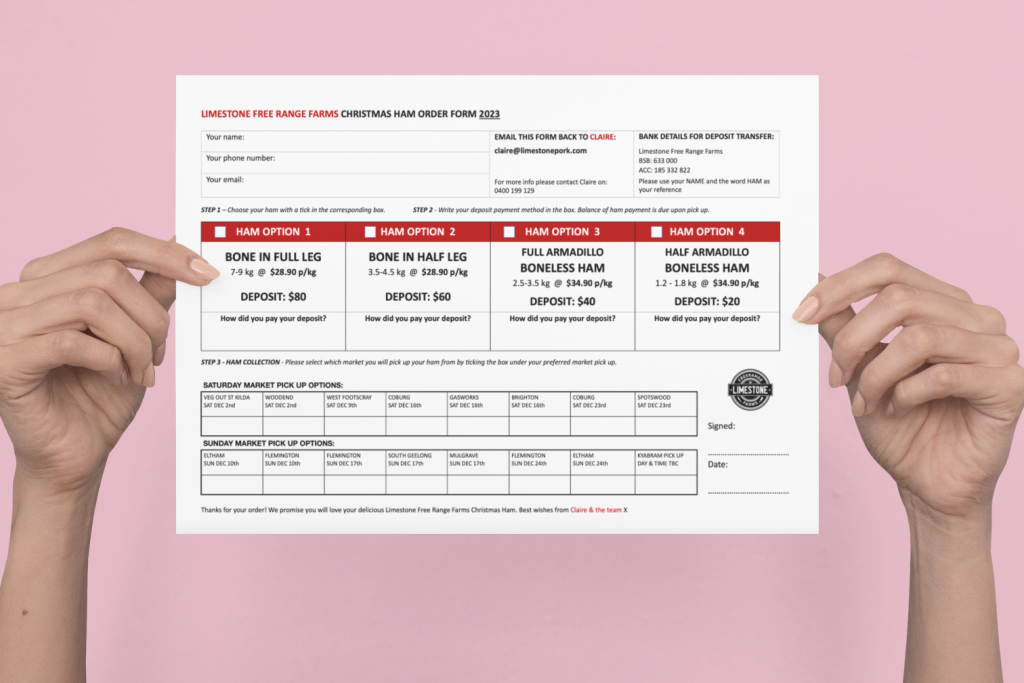 All the information about the Ham sizes, prices, deposit amounts and pick up options is listed on the form. Download it, fill it in, save it and email it back to us.
Any questions please don't hesitate to contact us.